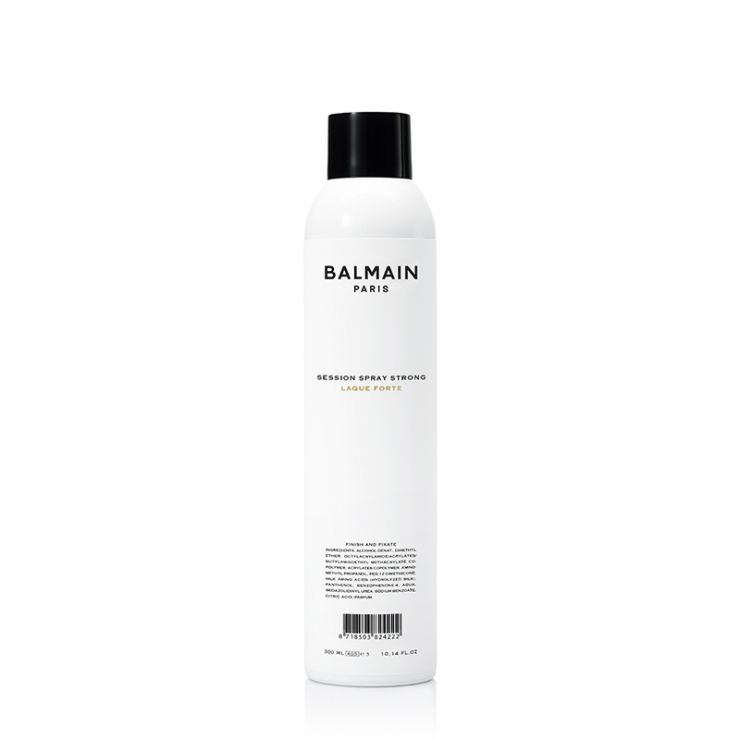 In short
Strong-hold hairspray perfect for controlling, fixating and finishing. Gives shine, body, and humidity resistance without leaving the hair crunchy or stiff.

Long lasting Styling Spray

Use for keeping in shape, fixing and finishing
Description
The Balmain Session Spray Strong provides an extreme long lasting hold. This spray locks the hair into place and handles movement and humidity. It contains UV-damage-preventing extracts that protect the hair from the sun. The product will not leave any residue to the hair while washing out.
Due to the high-performance texture, it allows hairstyles to last all day while not compressing the hair. The infused signature foundation scent of Balmain Hair Couture provides a refreshing sensation while using the spray.
How to use
Spray on the hair from 15–20 cm.