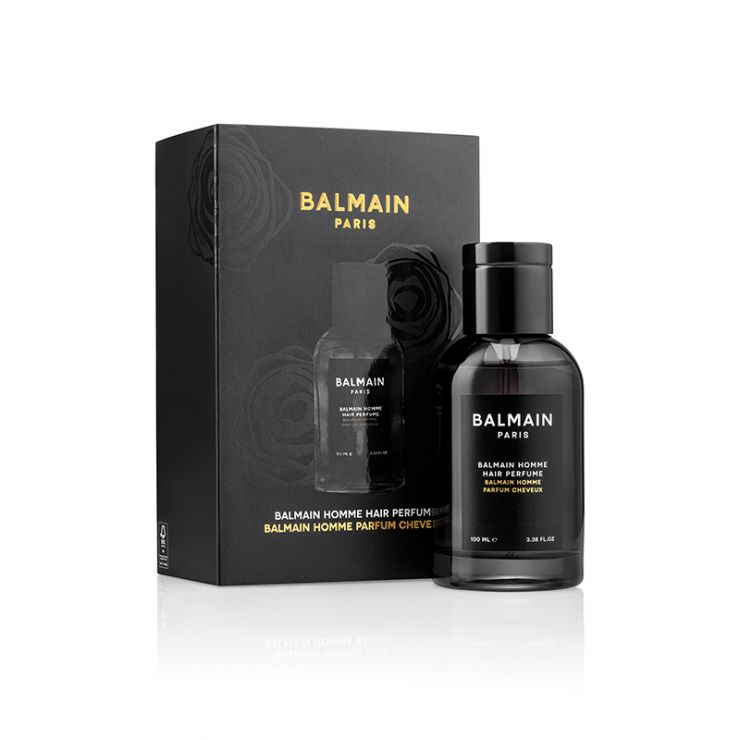 Limited Edition Homme Hair Perfume
In short
The Limited Edition Touch of Romance Collection Homme Hair Perfume is the perfect gift for those who love a dark, woody scent. ​The Homme Hair Perfume is perfumed with the intense amber, woody fragrance of Balmain Homme that combines the invigorating citric freshness of Bergamot with the woody aspect of dry Sandalwood.
Signature Balmain Homme Fragrance

Infused with Silk Protein and Argan Elixir
Description
The red rose has been associated with love and passion for thousands of years. A universal symbol of love. The "Touch of Romance" collection is a modern and artistic translation of this universal symbol of love and the perfect way to express love without words.
The Touch of Romance Collection Homme Hair Perfume contains the Homme perfume in its purest form. With top notes of Bergamot, Grapefruit, Tangerine, Middle/Heart notes of Olibanum, Black Pepper, Lavender and base notes of Patchouli, Vetiver, Amber, Sandalwood
How to use
Spray the perfume lightly on to the hair with a distance of 25-30cm avoiding the roots. To prevent the hair from getting greasy, do not overuse the product.