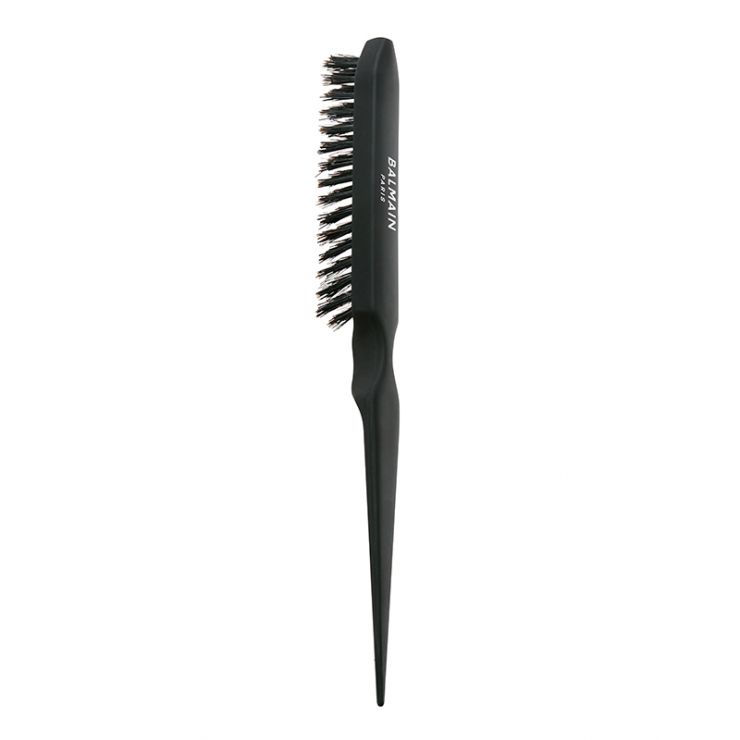 In short
Narrow boar hair bristle brush for backcombing and teasing. The boar hair bristles provide nourishment by stimulating and massaging the scalp and gently spreading the hair's natural oils. Provides instant volume and brushes out easily.

100% Boar Hair bristle brush

Perfect for teasing and backcombing

Nourishes the hair by spreading the hair's natural oils
Description
The Balmain Hair Couture professional backcomb brush is made of 100% boar hair. The narrow brush is ideal for teasing the hair without making knots. Designed with a pointed handle to easily section the hair.
The natural properties of the boar hair bristles help to condition the hair by carrying sebum from the scalp to the end of the hair shaft. Sebum works like a natural anti-frizz serum that repairs dry hair and adds lustrous shine.